Arnaud
Déchelle
brings a distinctive viewpoint to his work, combining his architectural and multidisciplinary background.
With 20 years experience, he can cover the whole process of
design development of exhibitions and museums
, from early
master-planning and c
oncept to detail design and creative direction during the implementation. He can also provide support for the development of the content and interpretation strategies underpinning narrative exhibitions.
Contact
please email:
arnaud.dechelle@gmail.com
Arnaud
Déchelle apporte un point de vue distinct de part ses qualifications en architecture et sc
é
nographie.
Avec 20 ans d'exp
é
rience,
il peut offrir
un service complet pour le
d
é
veloppement d' expositions et de mus
ées, depuis
le master-plan et les
premiers
concepts
j'usqu'au d
é
tails et la direction cr
éative durant la construction
. Il peut
également aider au d
éveloppement du contenu et des strategies d'interpr
étation qui sous-tendent les expositions narratives.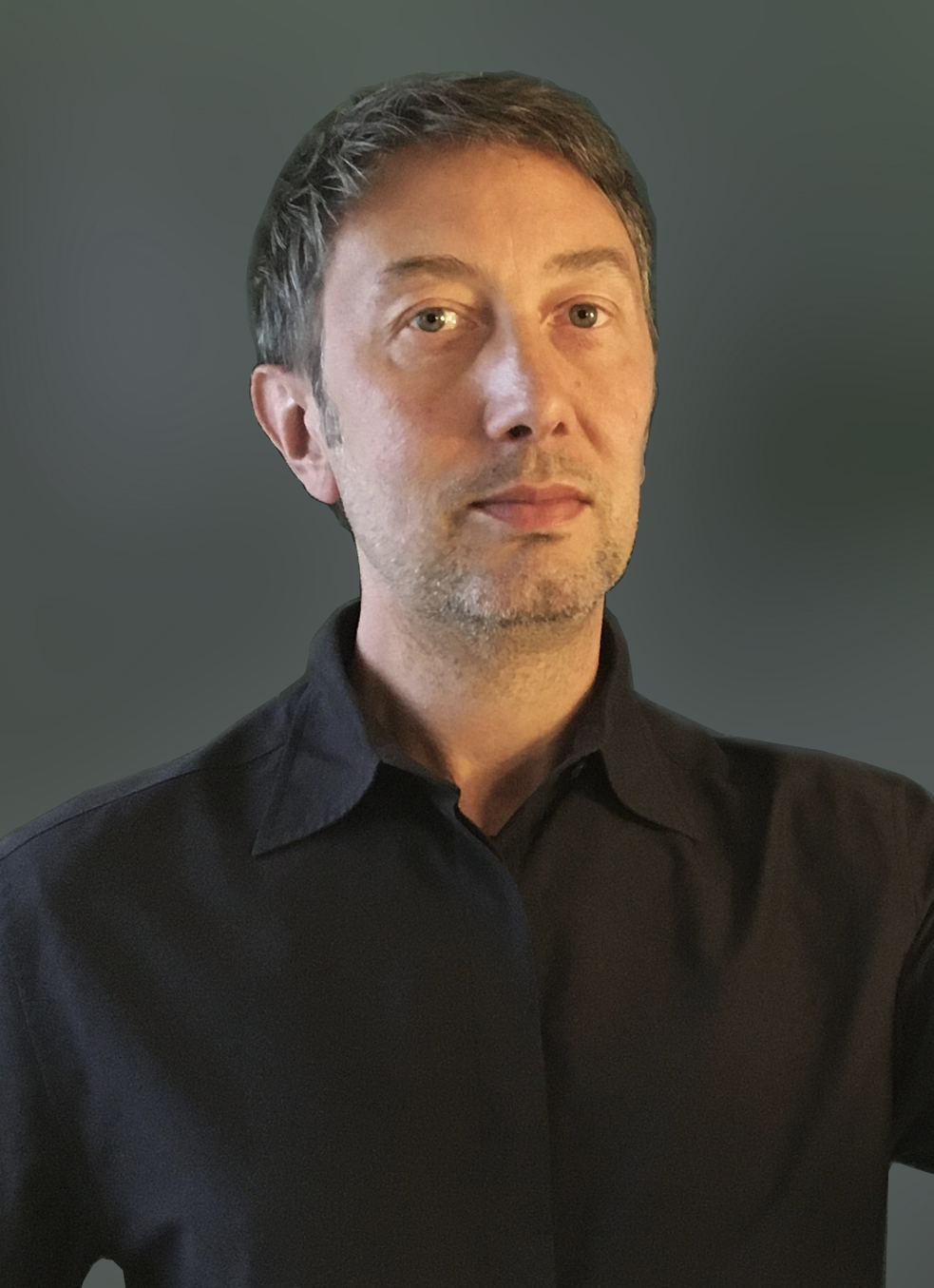 Current position
2017 - On going -
Natural History Museum
Design Studio
- London
Lead Designer for the Gallery Enhancement Programme
2011
- 2019 -
studioDiem - London
Freelance Interpretive Designer for Exhibitions and Museums
1997 - 2011 -
Senior Designer
at Event Communications ltd - London
Lead Designer on various projects in the UK and abroad
1994 -
Architect
at Odile Deck et Benoit Cornette Architectes - Paris
Project Architect on projects in France and international competitions
1994 - Assistant Architect at AU4G Architects - Paris
Academic positions
2013 - 2019 - Senior Lecturer at the University of Lincoln
for the BA (Hons) in Design for Exhibition and Museums
2005 - 2010 -
Associate Lecturer at
Central St Martins - UAL - London
for the Master of Arts in Narrative Environments
1993 - French Architect Diploma with Honours -
Strasbourg - France
Diplome d'Architecte de l'ENSA avec mention
1994 - Post Graduate Degree in Theory of Art and Architecture - Paris
Certificat d'Etudes Appronfondies en Art et Architecture
de l'École d'Architecture de Paris Villemin
1997 - Master of Arts in Scenography with Distinction - London
Central St Martins School of Art and Design
Conferences and Academic Papers
2018 -
Scenography in Exhibition and the Museum
Tapra Conference -
Victoria and Albert Museum - London
Presentation of paper entitled 'Scenography Beyond Theatre'
2016 - Chaos at the Museum 2016 -
Buenos Aires - Argentina
Workshop based conference resulting in a real intervention in the city
2016 -
Jewish Heritage. Projects, Methods, Inspirations
POLIN, Museum of the History of Polish Jews - Warsaw
Session Chairman -
'Virtual History' Presentation as an introduction
Paper entitled
'When Stories become History, the use of personal
testimonies in
historical exhibitions' presented at the following:
2015 -
The Future of Museum and Gallery Design
Hong Kong University - Hong Kong
2015 - The Inclusive Museum, Museums as civic spaces
2014 - Remembering in a Globalizing World
Chambon Sur Lignon - France
2013 - New Museums, New Collections
POLIN, Museum of the History of Polish Jews - Warsaw
2013 - Peace Conference
Wageningen - The Netherlands
Presentation of a paper entitled 'Not another Holocaust Museum'
2018 - The Routledge Companion to Scenography
Author of one chapter
entitled 'Scenography Beyond Theatre'
2014 -
Amy Winehouse, A Family Portrait
by Elizabeth Selby - Published by the Jewish Museum London
Author of one chapter on designing the exhibition